Steel cutting, the first step of hull construction in shipbuilding process,
Sewon S & P Co., Ltd. is burning its passion with the glory of its beginning.

The iron culture of our country has produced agricultural tools since the ancient times of the country, and has produced abundant agricultural culture.
Iron (Fe), the element symbol 26, is the most metallic material on the planet and is a familiar and useful metal material that is indispensable to human life. Iron is not only used very closely in people's daily lives, but also widely used in all forms of transportation, including cars, trains, ships, and airplanes.
Sewon S & P has been working on the development of shipbuilding industry in Ulsan area by carrying out the work field called processing (steel cutting), which is an advanced process for shipbuilding. We believe that we are making a small contribution, and we are doing our utmost to build on our pride and pride as a SME.
Cutting is the process of cutting out parts according to the shapes and dimensions shown on the design drawing. The cutting is divided into manual, semi-automatic and automatic cutting depending on how the cutting torch is moved. Types of cutting include gas cutting, plasma cutting and laser cutting.
Sewon S & P currently has 5 plasma cutting machines, 3 gas cutting machines, and 1 laser cutting machine.
When various kinds of steel sheets are finished, they meet the specifications required by each customer and at the same time perfect cutting quality.
The company has a cutting capacity of 70,000 tons per year,
and blows out the heat in each workshop.
LNG, LPG, VLCC. In addition to container ships, cutting of steel and section steel products for the manufacture of special ship trap blocks Based on the know-how of cutting various steels from various ship types, we have developed smart business with modernization equipment and related technologies from perfect cutting and delivery.
Various cutting operations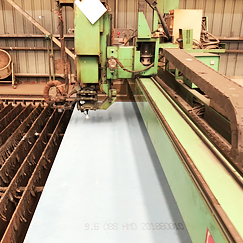 Steel Cutting for Ship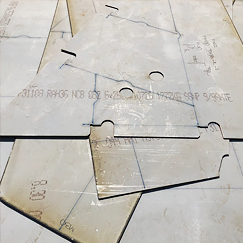 Steel Cutting for Special Ship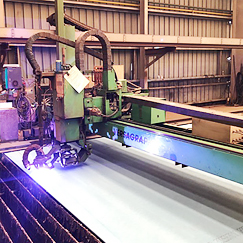 9Ni Steel Cutting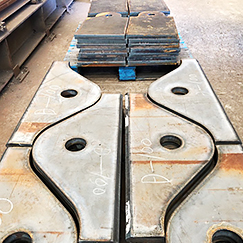 Steel Cutting for LUG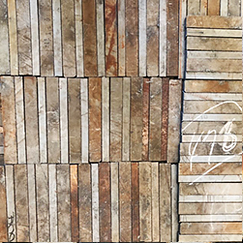 Steel Cutting for
Welding Specimen Cutting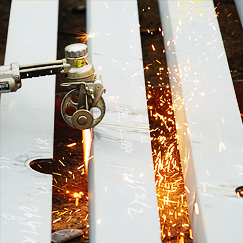 Section Cutting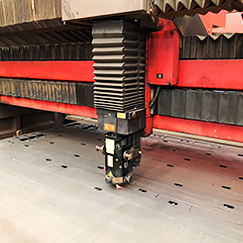 Laser Cutting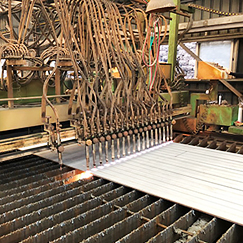 T-bar Cutting